One of my best friends from back home is having a bebeh. She is naming him Quinn. He will live in a house with his awesome mom, his awesome dad, a very protective and goofy dog, and a super-chill cat. And this quilt will also be there: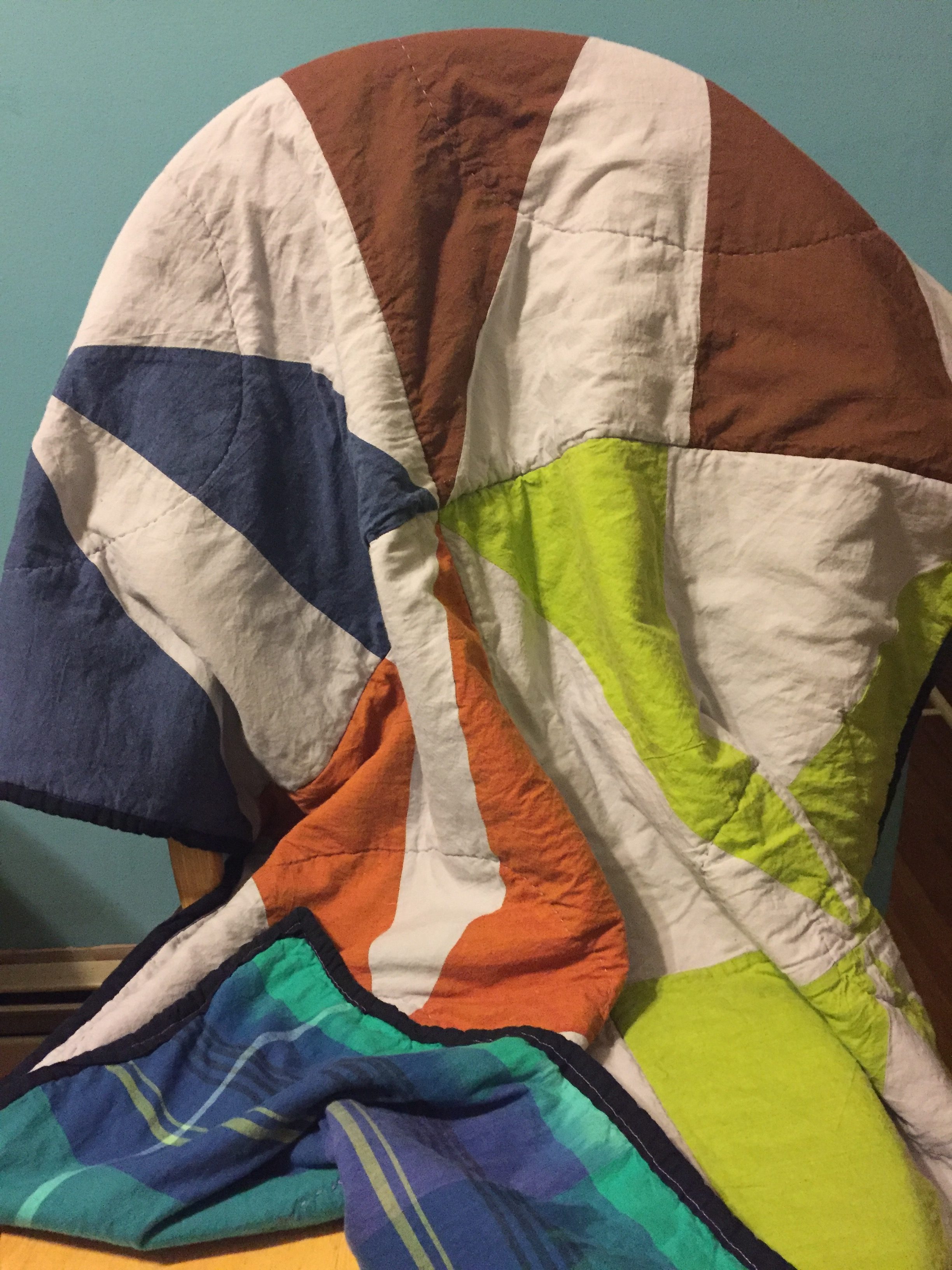 When Suzy told me she was expecting, I started planning immediately. Not only is she one of my favorite people ever, she's also an amazing artist. So I knew she wouldn't mind some wacky color combos and not-so-gender-traditional ones at that. I started looking at what we had around the shop, and sketched out some ideas.
Oddly enough I picked the backing first. It's one of the Loominous collection fabrics from Anna Maria Horner, and it's all yarn-dyed and so soft. I thought it would make a perfect backing. The next watchword was fast, since I was (of course) working on about a hundred things at once and I wanted to be sure to finish this before Quinn made his appearance. Also after piecing together over 600 squares for our quilt (a post for which is forthcoming as soon as I finish the matching shams, which should be this week!) I didn't want to mess with anything too fiddly. I was doodling some things out, and I thought these pinwheels looked kind of cool: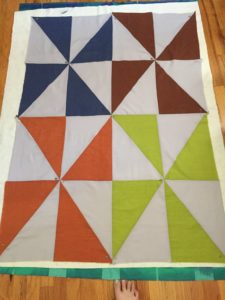 And they certainly were quick. Four different colors of Kaffe Fassett Shot Cotton, with a fifth color as the neutral/lavender background. I did a combo of machine and hand quilting, stitching the cross between the four pinwheels on machine and a wonky spiral over each wheel by hand. You can see a bit of my hand-stitching on the brown pinwheel in the top photo.
Then I machine-bound it with yet another color of shot cotton and gave it a good wash. I'm about to pack it up to send along to its new home and future owner, along with a stack of flannel burp cloths. Hopefully both will see a lot of use and love.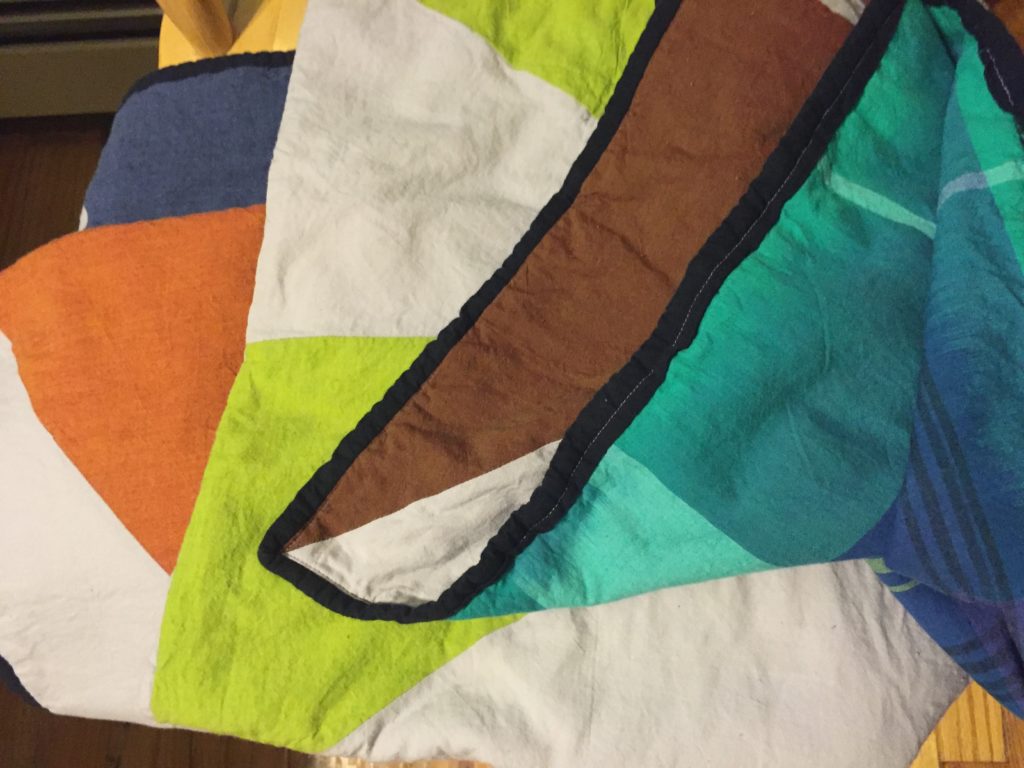 Welcome to the world, Sir Quinn. May this quilt snuggle you well until I can come and do it in person. <3