Remember what I said about the babies yesterday?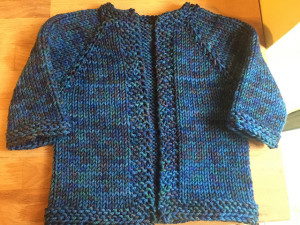 CRESTING, I tell ya!
A former coworker and dear friend from Ye Olde Apple days is expecting her first son. And since she now lives in Seattle, a place I get to visit but rarely and thus will not be able to smother him in knitted love in person, I HAD TO SEND HIM SOME.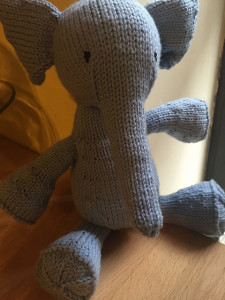 So, yeah. My billionth Elijah. This pattern is still the best. And the sweater is one I saw on another blog I follow and fell in love with. It's called The Bug-Warmer, and it's easy as pie and FAST. Knit up in some of Dream In Color's fabulous Classy yarn, I finished it in a day. Then I packed a box with wooly things and love, and sent it to Seattle. His mama was thrilled.
Enjoy, Baby P. You are going to be such a loved little dude.