Faster than I can knit, anyway. /lolsob
I made TWO WHOLE SWEATERS for the Moon Friend. Marvel, if you will, at this stunning crop top and hipsteriffic tiny grandpa: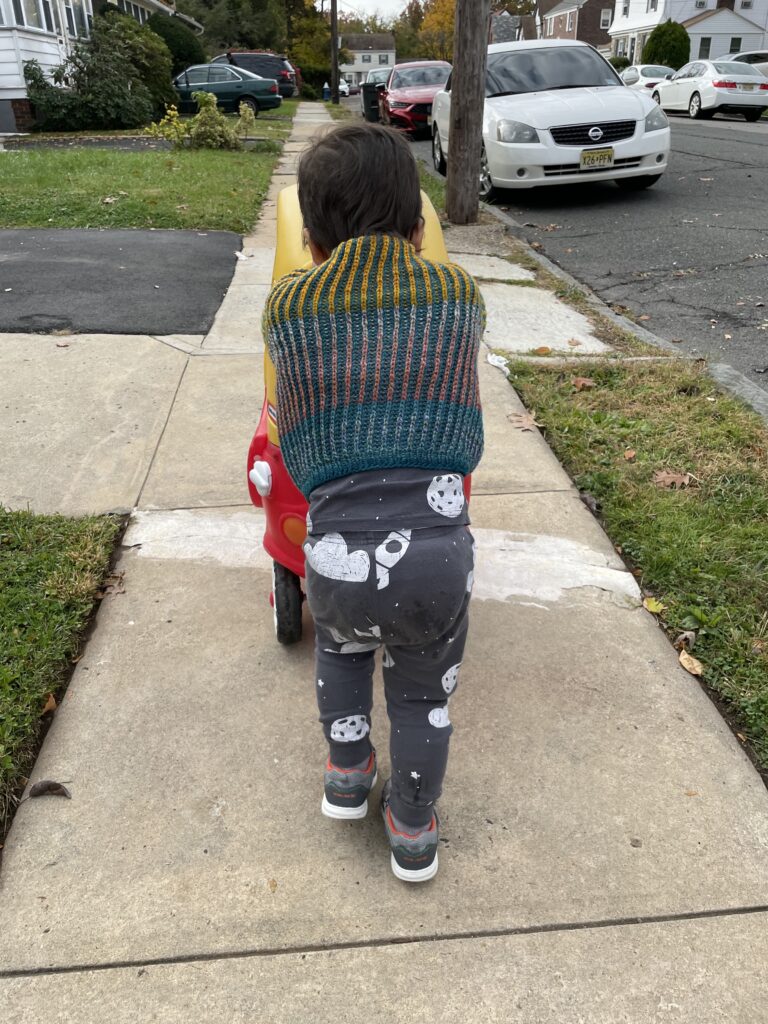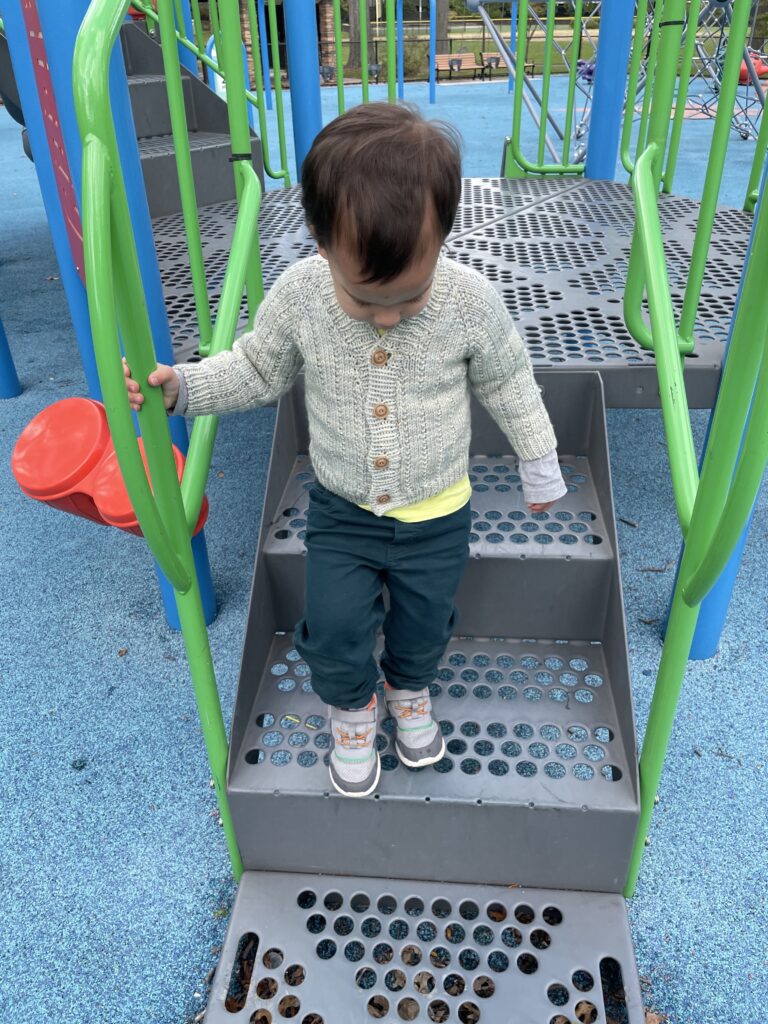 Two adorable sweaters that were too small pretty much the minute they came off the needles.
Turns out all those corny "they grow so fast!" exclamations are TRUE. TRUE, people. Before my very eyes, he GROWS. It's wild.
Sweater the first is the Toddler Brioche Sweater from Lavanya Patricella, knit up in the leftover Spincycle Dream State colors from my Throwover sweater (Ravelry link) and a skein of local Vermont wool in a lovely teal that my friend Rachel gifted me. I ended up ripping back the bottom hem and knitting it about 2 inches longer using the same plummy purple background color I used at the bottom of the sleeves, knitting it with the Family Jewels color of the Spincycle until I basically ran out and then switching to single-color brioche and finally plain rib. It's his Pullover of Many Colors now, and I love it.
Sweater the second is Old Speck, a cute little pattern by Beatrice Perron Dahlen from the MAINE Knits book that goes from toddler to grown-up size. I started with the smallest size because it seemed to fit with Moon Friend's chest circumference and the recommended ease, in the leftover Primrose Dutchess from my Portage cardigan (blog link). And while I love the way it came out, and he got SO MANY compliments on it, it was painfully clear he was going to outgrow it in about .5 seconds. So I dug around in the stash for another suitable amount of leftover yarn to remake it a little bit bigger, and came out with this: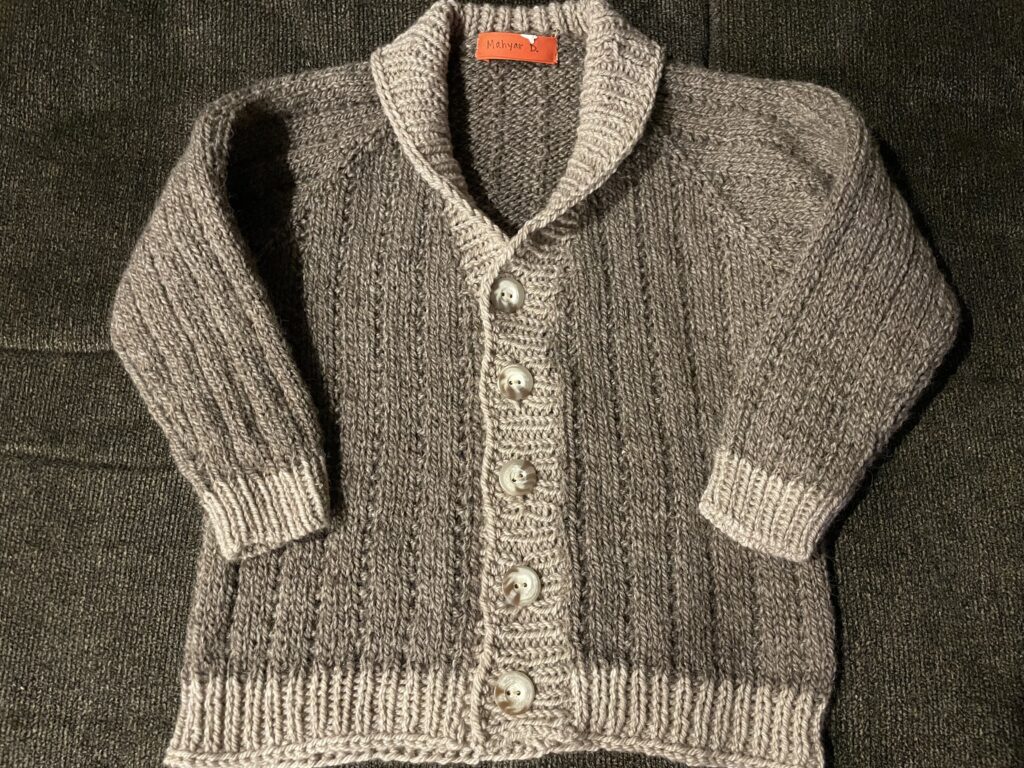 The next size up, in a slightly heavier-weight yarn (Baa Ram Ewe Dovestone Aran, leftover from my Sode cardigan (Ravelry link), and some Swans Island Worsted from…some long ago sweater?) and on a slightly larger needle. This one fits him a little more loosely and covers his butt a little, so hopefully he'll be able to wear it longer than a week before he shoots up and out again and it is again relegated to the too-small pile.
I'm planning to rip Old Speck #1 and use the yarn for another little grandpa sweater, and I've got a stripey orange pullover on the needles for him right now.
Taking bets on whether I'll finish them before he breaks 4 feet tall.