I do have quite a backlog to catch you up on, and most things aren't even part of the Wardrobe Architect! Though granted, if accessories were part of my plan for that project, these two would be included based on color alone. Item the first: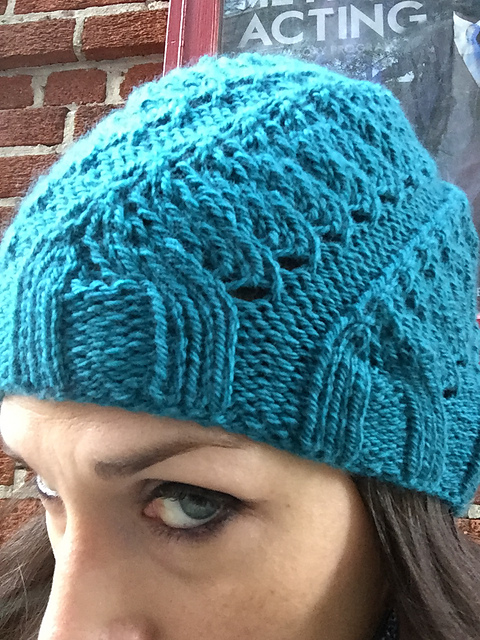 The Beaufort Hat, a quick and easy little pattern I fell rather in love with after seeing Jessica's finished version on Instagram. The yarn is North Light Fibers Atlantic in Teal Inlet, and I cannot express to you how much I love this yarn. It's 100% Falkland Merino, and it is so soft and warm and lovely. I picked up this skein at Rhinebeck after feeling some of their knit-up samples and swearing it must have been cashmere. It wasn't. And now, in true me-form, I'm on the hunt for enough fingering weight Falkland to make this. Because Bristol sweaters, obviously. Now, item the second: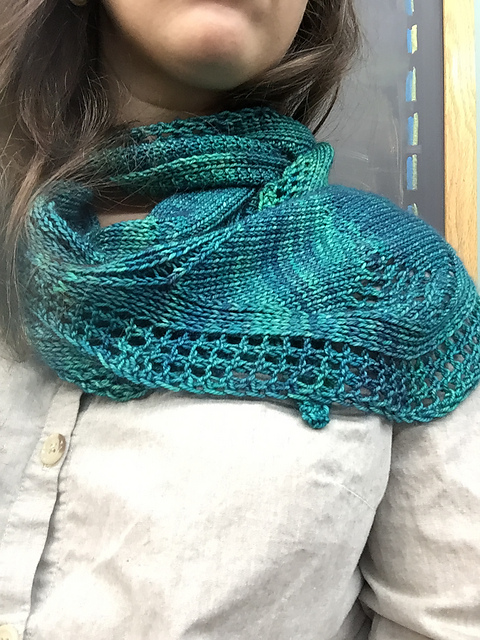 Pattern is Caer Idris, by the lovely Ysolda, knit up in some of Dami's glorious Magpie Fibers Swanky Sock, color Mermaid's Garden (because duh, mermaids + me = lasting happiness). And as a double bonus, the wrinkly shirt I'm wearing under the scarf? My Aster! I did not block my Idris as forcefully as the pattern recommended, so I may yet go back and do that to give it a little more depth, but I still really love this scarf. I finished both these way back in the fall, and thoroughly enjoyed them. The Beaufort is definitely warm enough to be a proper wintery hat (lace and all), but the skinny Mermaid means she's relegated to spring/fall scarfdom. This is, however, not a problem, as I managed to finish another accessory item for winter that's more than filled the gap. But that's for later. For now, enjoy my lovely teal-themed FOs. 😉 Until next time!