There are days in the summertime in New York (and I am certain other places as well) that it's so hot and humid that you want to wear the absolute bare minimum of fabric that modesty dictates you must.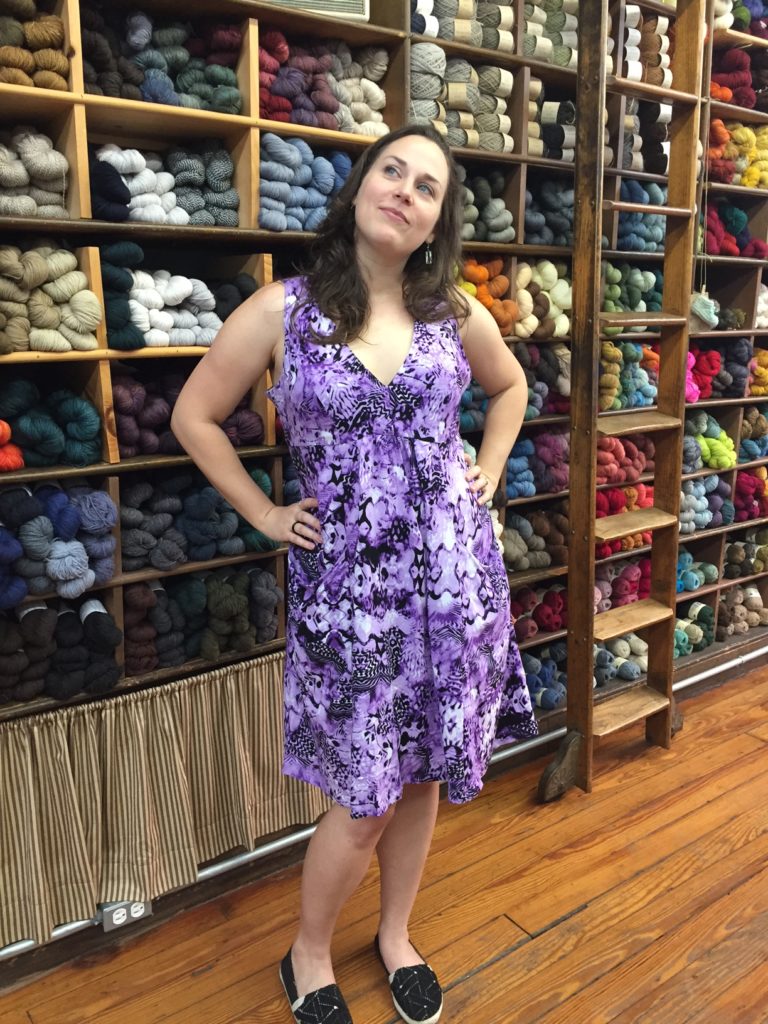 This dress is meant for days like that. A crazy rayon challis I found on the remnant rack at P&S Fabrics (RIP, my first fabric store in the city), this material is so soft and flowy it feels like wearing a breeze. I grabbed up this pattern ages ago with the idea that I could try and make one that would just slip on without a zipper.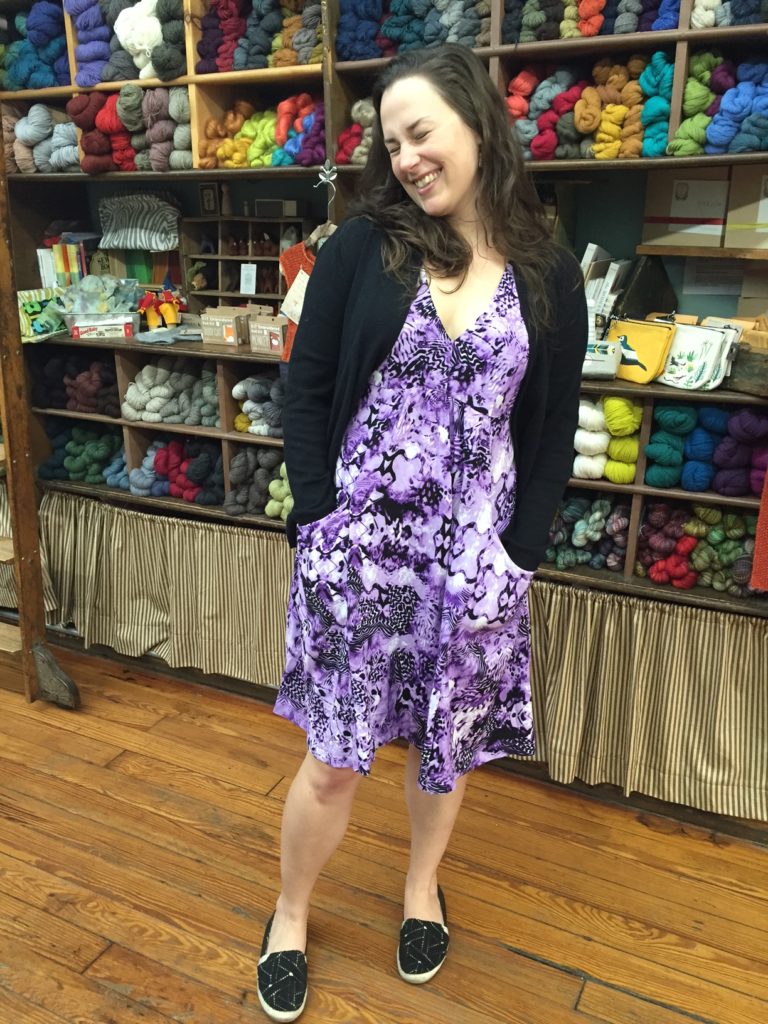 Mission accomplished. Just pull it on, stuff the capacious pockets with the day's necessities, and take off. The princess-seamed bodice is self-lined, so I can even go sans-brassiere if it's too hot even for that. Throw some shorts underneath and you can bike in it. The pattern is so wild no one could even tell if it's wrinkly, so it's a perfect travel dress. Toss on a sweater and it moves right into fall. I loves it. I'm already thinking about making another next summer in a pretty green chambray. There's another view with a more sweetheart-type neckline, so perhaps I will give that a try.
So unless I get taken over by a crazy wild hare (and this hot weather holds), this will be the last of the summer Wardrobe Architect projects. But stay tuned! I've got PLANS for fall, y'all.
Thanks to Pia & Heather, my intrepid photographers, for making my extreme awkwardness and funny faces look cute and intentional.