It's official, y'all. Summer's over.
But before it bit the dust, I managed to finish one last "summery" thing–this rayon jersey tank dress.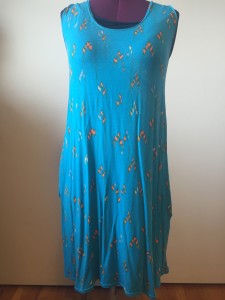 Otherwise known as McCall's 6347, this was an easy-peasy one to put together with the help of the lovely Veronica (my serger). I had to chop off quite a bit of length and width, as this is one of the patterns purchased before I really got into the sewing thing and before I realized how much wearing ease the Big 4 like to add to their patterns. But in the end, it was all worth it. I got a very comfortable nightgown that I've managed to convince the world is an actual dress. It's brilliant. I even took it for a spin to Maine, and then out to Philly a couple weeks ago with the Husband-Dude and our friend Yana (to whom I owe the following pictures) to visit the Barnes Collection and have a walk through the park: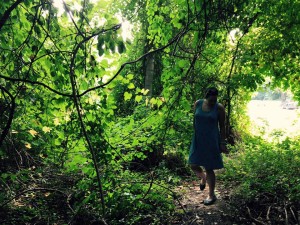 We also found the park's stables, and got to pet both the abundant kitties and the horses.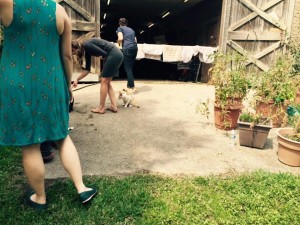 Like I said. Nightgown. So. Comfy. Remind me to make 100 before next summer hits.